Start your engines! If you're ready to build your bot to compete in one of SparkFun's Autonomous Vehicle Competition divisions, we've got the rules ready for you:
Last year, we had over 40 student teams compete in our annual Autonomous Vehicle Competition, which was a record for SparkFun. If you joined us last year, we'd love to see you again. If not, this is a perfect opportunity to get your students excited about robotics. We will be hosting two sets of competitions: Classic AVC and Combat Bots.
Classic AVC
Classic AVC is a SparkFun tradition (10 years!). The idea is simple: Make a robot that can autonomously navigate a course with no input from a human.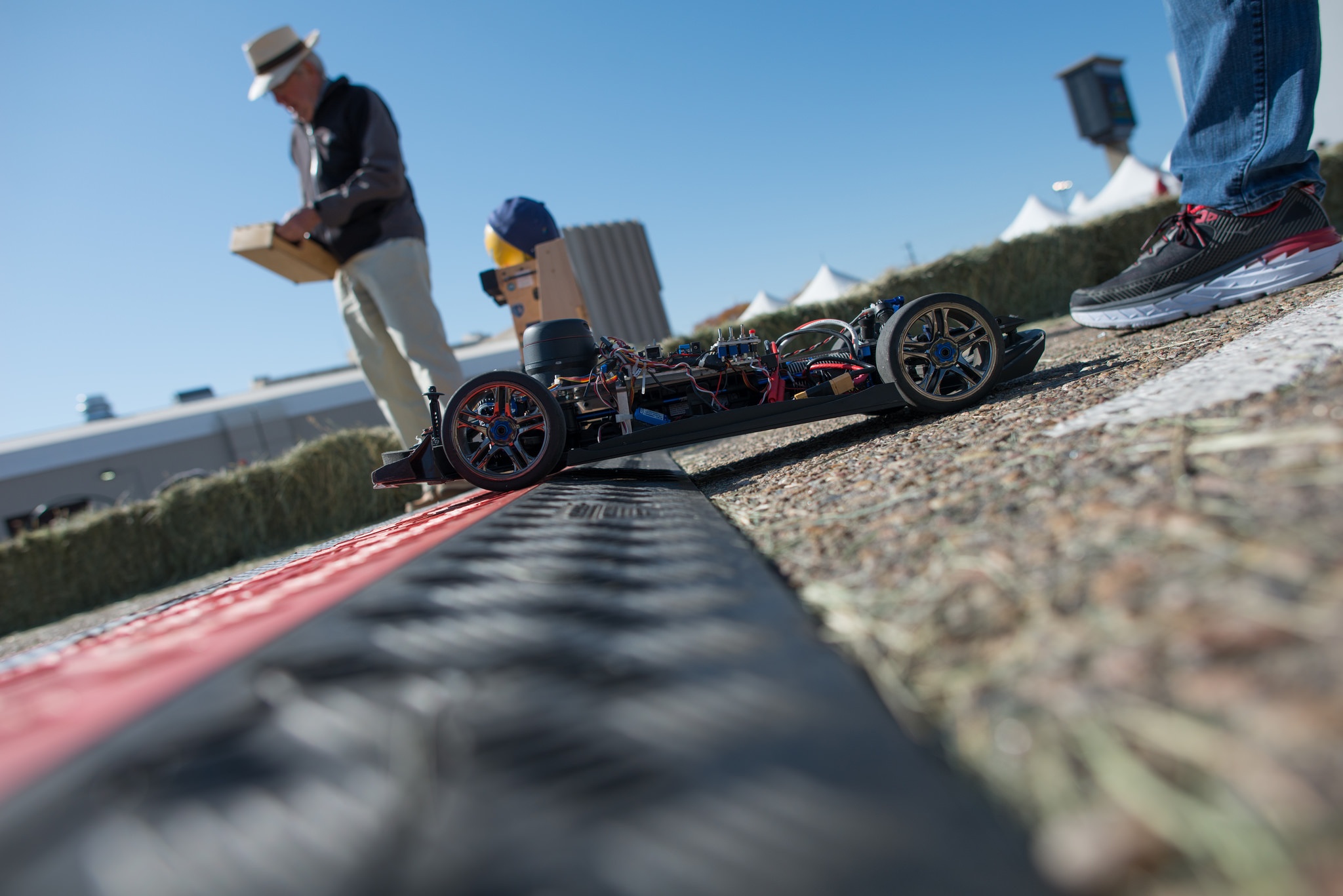 This portion of AVC is divided into two sections:
Speed Demons
Autonomous Car Wars
For Speed Demons, several vehicles are run together in a "heat." In an effort to keep things small and safe, most teams choose to modify a 1/8 or 1/10 RC car/truck chassis (you're also welcome to build your own to a similar scale). This division is a great place to teach programming concepts and introduce robotics to the classroom (e.g. How do you make a car "see" a wall? How can you determine your position on a course?).
In the Autonomous Car Wars division, we up the ante. There will be fewer obstacles on the course, but your vehicle must be capable of holding a human being. It's a slightly less challenging programming problem, but it makes the mechanical side of things much more difficult.
If you joined us last year, you'll notice that many of the rules and events have stayed the same, with a few twists. Most notably: dirt! We're at the Boulder County Fairgrounds, which has packed dirt grounds. That means your vehicle must be capable of navigating on unpaved roads. Vehicles with big tires, high clearance and lots of torque are recommended!
Combat Bots
Whether you're a fan of ABC's BattleBots show or just want to shred some metal, the Combat Bots section will certainly be fun for all. Unlike Classic AVC, you won't need to worry about dirt: Everything will be contained within various arenas.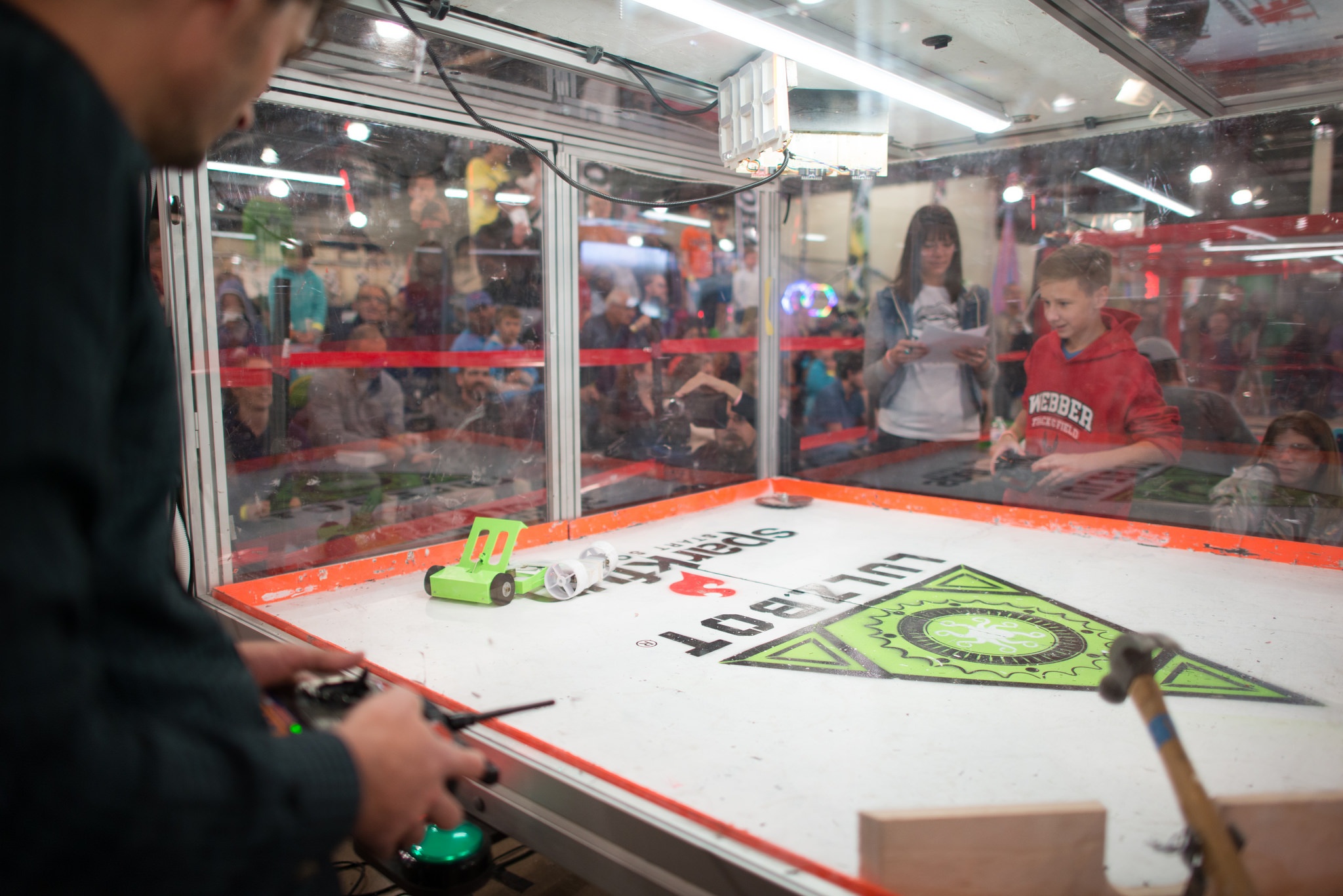 Much like last year, we have five divisions:
Plastic Ants (1 lb., chassis made of plastic)
Antweight (1 lb.)
Beetleweight (3 lbs.)
Hobbyweight (12 lbs.)
Featherweight (30 lbs.)
The most interesting change this year is that the Plastic Ants weight will be students only! This levels the playing field for student teams wanting to try their hands at Combat Bots, and requiring that the bots be made mostly out of plastic means that you can use your local makerspace or school's 3D printer to print cheap, custom parts.
Programming for Combat Bots is not nearly as difficult as it is for Classic AVC, as Combat Bots must be remote controlled by a human. In fact, most of these battling robots require no programming at all! However, they offer a whole suite of learning activities when it comes to building circuits, designing mechanical enclosures and testing. To get you started, here is a video from last year with Jamie Leben (Loveland Creatorspace) explaining the different types of combat bots:
We hope to see you with your robot September 7-9!