If you've been paying attention to what we're doing on the SparkFun main site, you may have noticed how excited we are about our Qwiic ecosystem. We're even more excited to announce that our Qwiic and micro:bit ecosystems have joined forces!
The Value of Qwiic
The Qwiic Connect System is designed to keep your projects moving. Unlike traditional electronics that require difficult connections or soldering to join certain parts together, Qwiic uses 4-pin JST connectors to quickly interface development boards with sensors, LCDs, relays and more. That means that by plugging a few parts together, you are able to quickly and easily create a wide variety of projects.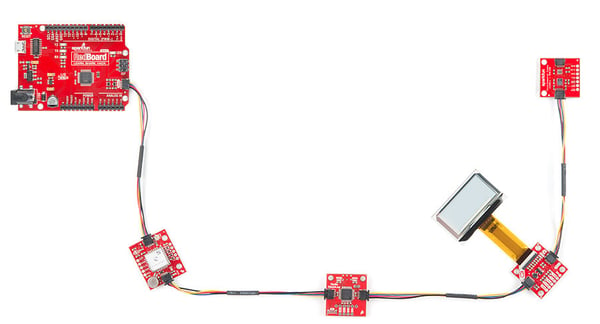 Bringing Qwiic to micro:bit
micro:bit is already one of the easiest ways to introduce students to computer science. When combined with the SparkFun micro:bit ecosystem, it becomes possible to introduce students to a variety of popular topics such as robotics, weather monitoring, breadboarding and more.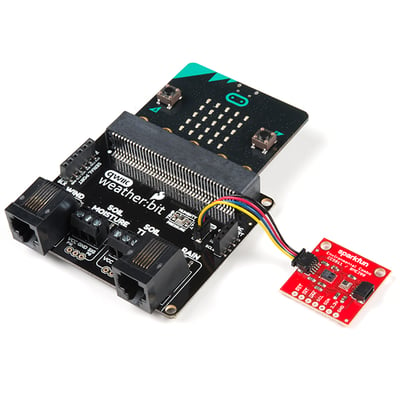 Our weather:bit and moto:bit boards (as well as the micro:climate and micro:bot kits) have recently been upgraded to include Qwiic connectors on the boards. We're super excited about the possibilities this opens up for students to explore electronics. Now, with a few simple connections, it is possible to add a wide variety of different sensors, hats, shields and more to your micro:bit projects.
We're planning to add Qwiic to even more micro:bit ecosystem products soon, so keep an eye out.
We can't wait to see what you create with Qwiic and micro:bit!