For nine years, SparkFun has hosted its signature event, the Autonomous Vehicle Competition. What once started as a friendly bet between the company's founder and our head of engineering has grown into a competition attracting over 300 competitors from all over the world.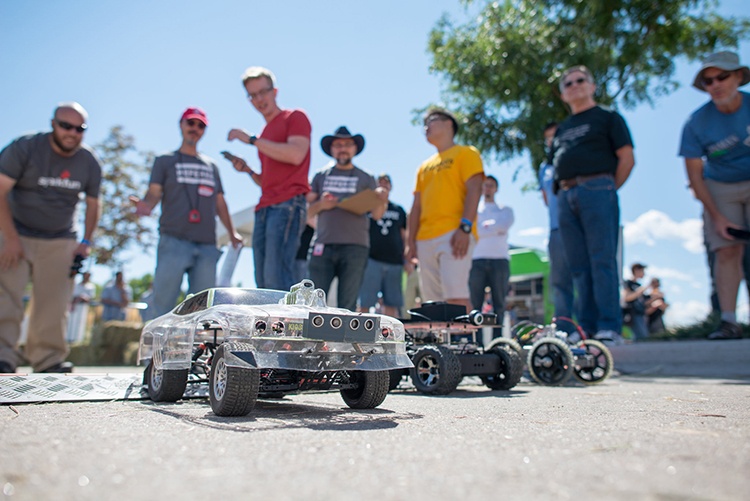 Every year we look forward to hosting our student teams at the high school and undergraduate levels and this year, we're making the competition opportunities bigger than ever for you and your students.
On October 14-15, SparkFun's Ninth Annual Autonomous Vehicle Competition, including a return of combat bots, will challenge students with real-life applications of autonomous and robotic technology.
Over the next few weeks, we'll be announcing the course design and rules for competition, as well as a few other surprises in the works.
Team registration will open in early May, just in time to get your teams together before the end of the school year! Subscribe to the blog for updates, or follow us @SparkFunEdu!