2019 is fast approaching, and so are the 2019 educational conferences. SparkFun's Community Development Field Engineer, Jeff Branson, has already lined up some exciting talks for the beginning of 2019. If you are planning to be at one of these events, be sure to make time to hear Jeff speak. He is a wealth of knowledge on all things computer science, engineering and educational practice.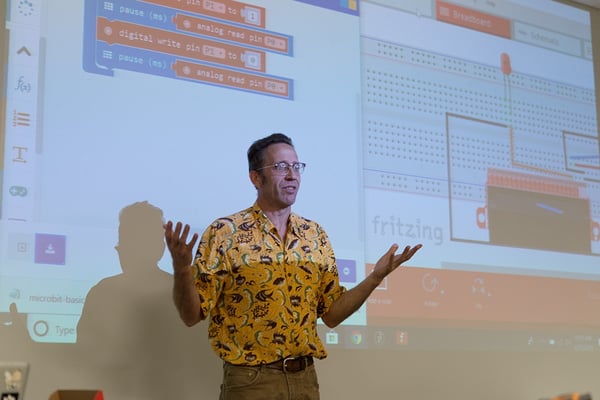 Keynote session
January 18-20

FETC

January 27, 2019: 4:00 PM - 6:00 PM

January 28, 2019: 8:00 AM - 10:00 AM

SXSW
We're still in the process of booking talks and trainings for summer 2019, so be sure to follow us on Twitter to find out when those are finalized.