We want to hear from you! We released a brief survey (10 minutes or less) so we can fine-tune our content and make sure we're sending you relevant information. We want to hear about what topics you're teaching or looking to teach, the best way to share content with you, and learn about what terms you're using in the classroom.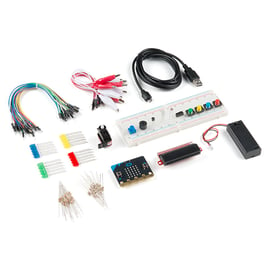 As a thank you, we're giving away 5 SparkFun Inventor's Kits for the micro:bit in a random drawing. Just enter your email at the end of the survey for a chance to win.
The survey will be open until October 15th. Thank you in advance for your feedback!