Today we have some really exciting news: we are now pre-selling the micro:bit, allowing United States educators a chance to implement this easy-to-use hardware platform in their classrooms.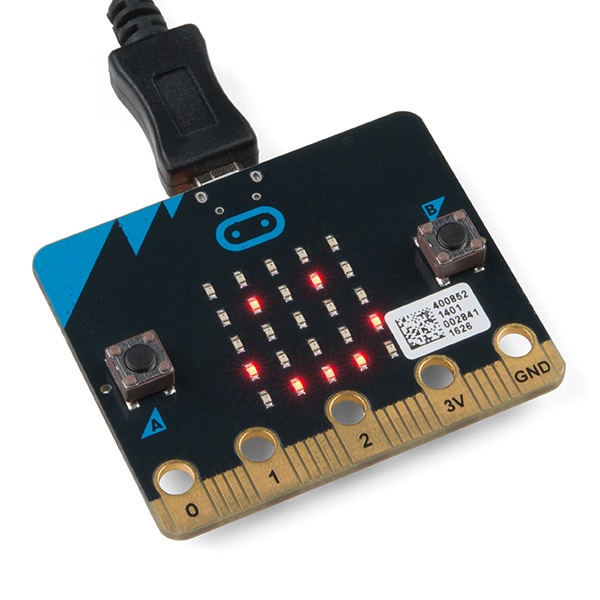 The micro:bit is a fully programmable microcontroller with a number of exciting features including a 25-LED array, Bluetooth and USB connectivity, an embedded compass and accelerometer, and mobile and web-based programming capabilities.
Designed as an easy introduction to computer science for beginners, the micro:bit is also a powerful tool for more advanced users. It can be programmed using either block or text-based (JavaScript) languages and does not require any software to be downloaded, making it great for use with Chromebooks.
History of the Micro:bit
The micro:bit was developed by the BBC, in partnership with 25 organizations, as a way to combat the critical workforce shortage the United Kingdom is facing in the technology sector, much as we are currently experiencing in the United States. In 2016, micro:bits were given to every 11- and 12-year-old student in the U.K.
Until now, the micro:bit has not been available for purchase in the U.S.
Micro:bit Projects and Professional Development
The beauty of the micro:bit lies in the variety of projects that can be created using it. We've created a few InventorSpace tutorials to get you started, including a Digital Dice Roller and a Secret Message Machine. For more ideas, check out additional projects from the BBC. We plan to continue developing project ideas and can't wait to see what you create and share with us using InventorSpace as well.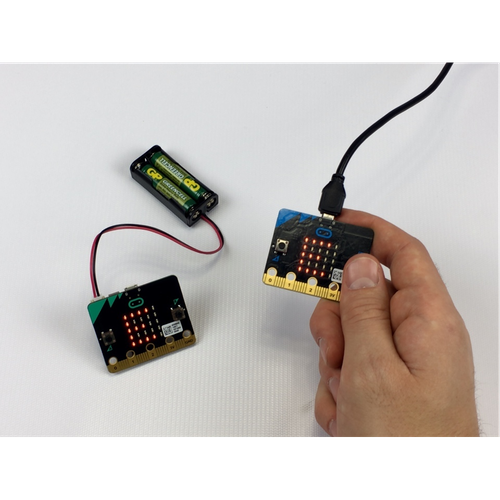 We are currently building out an ecosystem of professional development opportunities to expand the teaching potential and ease the introduction of the micro:bit to educational environments.
Pre-order your micro:bit today and be one of the first in the country to receive one!