Moving into the second part of the school year can be an exciting time for many students. The hubbub from the holidays is still in the air, and spring vacation is already in sight. This combination of events can become a distraction for many students and a difficult time for teachers. Follow these fun classroom management tips for keeping you and your class focused on the matters at hand.
Follow the First Step of Hypnosis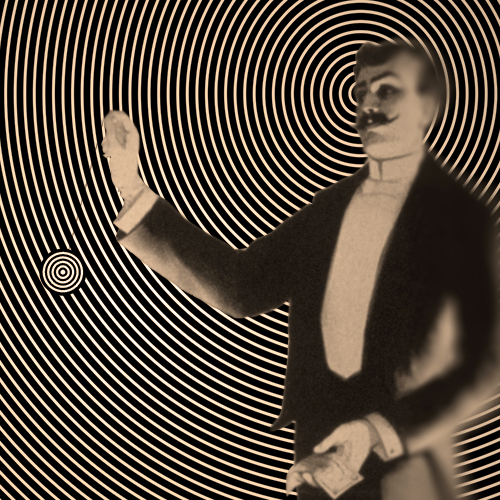 In his Edutopia article titled "19 Big and Small Classroom Management Strategies," Todd Finley suggests that teachers use the same techniques as hypnotists.
Hypnosis is all about the power of suggestion. As Finley reminds us, "a hypnotist's first induction technique often involves directing subjects to focus on something they're already doing. 'Feel your eyes getting tired' is a good opening, because everybody's eyes feel tired all the time, but we don't notice until someone points it out." A hypnotist will instruct his subject to focus on one step of the process at a time, calmly waiting for the subject to comply. Teachers can start by requesting students to complete a short list of easy tasks to get them to slowly begin paying attention. Once they begin to follow those requests, start slipping your lesson plan in...students will feel themselves getting verrrry educated.
Be Kind but Firm
Earn the respect of your students by creating a kind but firm classroom management style. This makes you approachable to students and discourages acting out through attention-seeking behavior. Check out this and 13 other tricks from everyone's favorite nanny, Mary Poppins, in this article by Maria Howard.
Celebrate Hard Work
Create goals for students to work toward and reward them for achieving those goals. The reward might be something small, like a piece of candy, or something bigger like a pizza party and free time. Whatever it is, in his article "7 Classroom Management Techniques Teachers Swear By" Trevor Muir suggests to "make it clear to students that it is a reward for hard work, and hard work is required to achieve that reward." Coming together to work toward a common goal can create a sense of camaraderie that can lead to a focused, well-managed classroom.
Make Fun a Priority
Image source giphy
Allowing yourself to have fun makes you more accessible to your students and will incentivize them to have fun while learning. Michael Linsin makes a great point in his article "Why Having Fun Makes Classroom Management Easier."
"Adding some fun to your classroom isn't difficult," Linsin writes. "It doesn't take a lot of pre-planning, and you don't need any special talent. It just takes a willingness to make it a priority."
In this article, Linsin tells a personal story about working with another teacher who took the time to make learning fun and what that added to his classroom management style. My personal favorite part of the story was when the teacher, John, puts on hip-hop music and dances awkwardly for his students as a reward for completing an exam!
There are many different schools of thought for managing classrooms, but the most important thing is to find what works for you. Comment below to share your favorite tips and tricks for keeping your class on track.