This Saturday, July 20, marks the 50th anniversary of the moon landing. To celebrate, we searched the web for all projects moon and space related. Here are some of the favorite ones we found:
Light Up the Night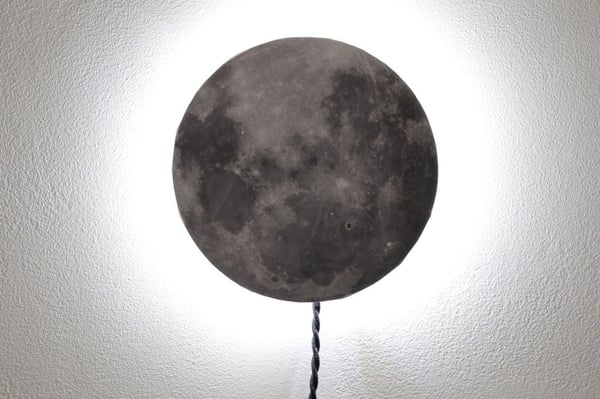 Photo Credit: randofo
Start with a shower curtain, add some LEDs and suddenly you have a majestic wall hanging to liven up any space.
Use the provided CAD files and a 3D printer, and you'll have your very own Moon lamp in no time. I actually have one of these in my office...does that make me biased?
Looking for something a little smaller? How about a Moon night light, so that even with the curtains closed, you can still see the Moon all night long.
Track the Moon and Space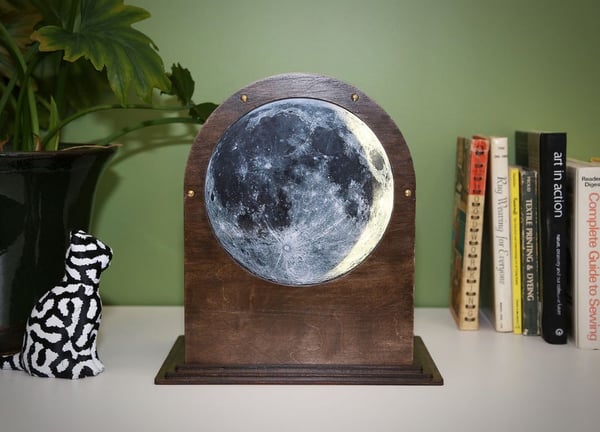 Photo Credit: Aleator777
Want to make sure you always know the current phase of the Moon? Now you can with this Raspberry Pi-powered lunar clock.
International Space Station Orbit Tracker
While not strictly Moon related, you can see the Moon from the International Space Station, so we're going to count it. Use this tutorial to build a device that points to the location of the International Space station.
Get to The Moon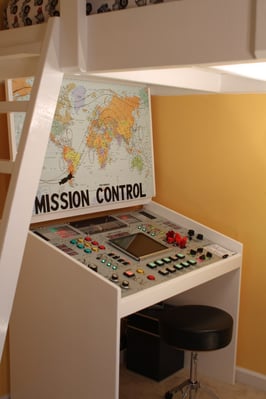 Photo Credit: Makezine
Here's your chance to turn your boring desk into a mission control deck. But don't worry, you'll still have access to your normal desk too.
Practice your free form soldering skills and build a replica of your favorite space ship at the same time. (This example may be of the Saturn V, but you can use the idea to build any one you want.) Now that's a win-win.
Learn About The Moon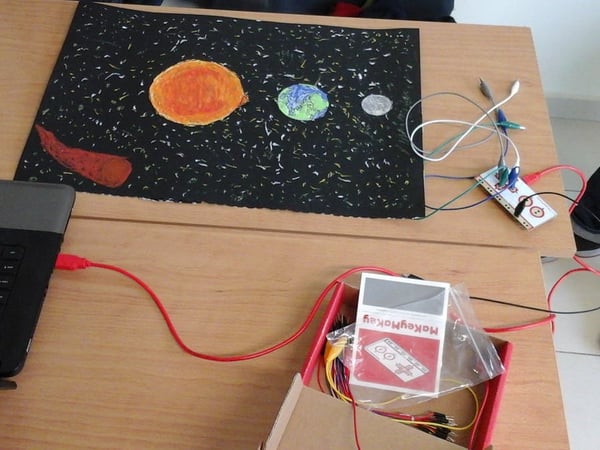 Photo Credit: Eleftheria Karagiorgou
This simple project is great for the youngest of students learning about space. Using a Makey Makey, students learn about the Sun, Earth and Moon as well as coding, electricity and conductivity.
If you have access to a 3D printer, it's possible to build your own working telescope capable of stunning views of the Moon and nearby planets.
What's your favorite Moon themed project that we missed? Share it in the comments below.