Last week, we announced a revision for our popular SparkFun Inventor's Kit (SIK), v4.1. While the changes made to the SIK v4.1 may seem small, we are very excited about them.
Changes to the SparkFun Inventor's Kit
First, we were able to upgrade the distance sensor to make it easier to use than the old one found in v4.0. This is something many people asked for with v4.0 and we are glad to finally be able to make the change for you with v4.1
Second, we upgraded the RedBoard to a RedBoard Qwiic. This change allows for expansion into any of the 30+ sensors found in the SparkFun Qwiic ecosystem. One of the biggest complaints we hear about the SIK is that users don't know where to go after they've completed the projects in the guidebook. By changing to a RedBoard Qwiic, you'll now have a variety of options for easy expansions - all without soldering or breadboarding.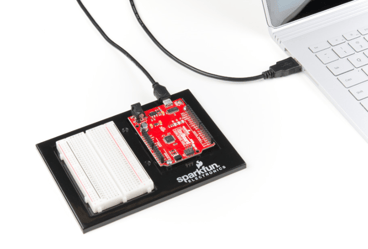 With the change to a RedBoard Qwiic, different drivers will be required to use the board. We recommend downloading drivers and getting devices set up before introducing the kits in a class setting. More information on how to do so can be found here.
Third, we've changed the format of the online guidebook. While all SIKs will still come with a printed guidebook that walks users through 16 different circuits and 5 projects, a PDF version will no longer be available online. Instead, we created a Flipbook to walk users through each project and circuit. Additionally, we are working on video demonstrations of each project (coming soon!) to go along with the written instructions so users can easily follow along.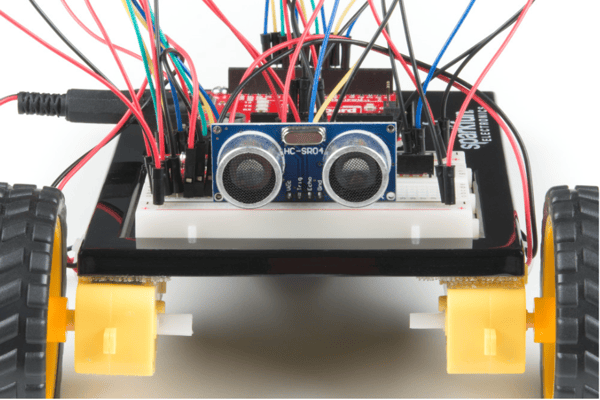 Additional Activities
In addition to these changes, we're also excited to announce a variety of activity plans using parts found in the SIK. From exploring the digestive system and circulatory systems to learning about color mixing with light and more, these new activities are aligned to NGSS and ISTE standards and are classroom-ready.
We hope you are as excited about these changes to the SparkFun Inventor's Kit as we are.